For beginners and professional drivers
ADAC FSZ South-Bavaria
The ADAC safe driving training has been a valuable part of the active work on safe mobility of the club for over thirty years. With the construction of the ADAC Safe Driving Centre Augsburg in 1997 – the first of its kind in Germany – ADAC South-Bavaria had a pioneering role and was able to contribute to the fact that safe driving training on the specially designed and built facilities is a core service of ADAC today. ADAC South-Bavaria currently offers driving training courses for car, motorcycle and commercial vehicle drivers at six locations.
Online strategy and consulting
Media planning and media booking
Search engine optimisation
Online strategy and consulting
Media planning and media booking
Search engine optimisation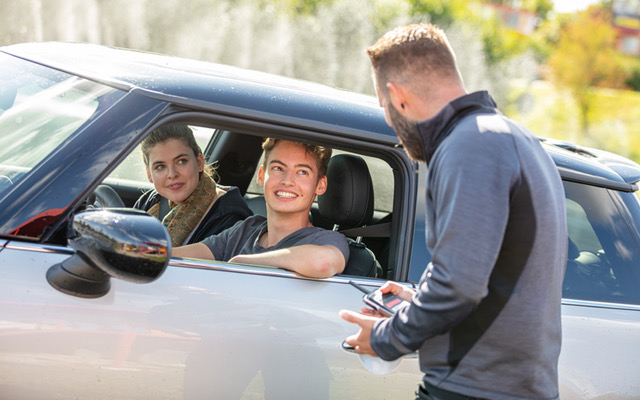 Online Consulting after the lockdown
The challenge: the re-opening as a point of departure in the consulting service for the safe driving centres after the lockdown. With central and strategic campaign elements, the online strategy focused on developing branding and awareness, increasing online training as well as selling vouchers.
Project description
With the relaunch of the website, the strategic realignment of ADAC's safe driving centres in southern Bavaria begins. After a comprehensive digital screening of all online channels and activities, the digital map was redrawn together with the customer. An extensive package of measures was developed with ADAC as the central basis for online and offline media planning and was successfully implemented in just a few weeks due to the time pressure. In parallel to the media planning, the reopening of the centres was scheduled by keeping in mind a focus on awareness, training & voucher sales.
With the successful start of search engine optimisation and test campaigns, the complete digital package could be rolled out right after the first few weeks. Display advertising over Google Marketing Platform, Google search ads and social ads as well as YouTube videos ads were the main areas of the campaign architecture. Thanks to the continuous optimisation of the single channels, sales could be increased remarkably in comparison to the previous year. Important for ADAC: the provable "return on investment" as a confirmation of the overall digital strategy.
Transparency and accountability of all digital activities distinguish the work conducted by 123Consulting with us.
Results
Increased online conversion
Increased online market share
Increased visibility in Google