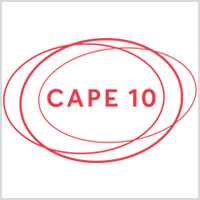 Pro Bono Case Study
CAPE 10
Planned as a gigantic social project and implemented with commitment and support, CAPE 10 – as a home of social innovation – is unique in its dimensions. In just eight months of construction, around 5,000 square meters of space were created with the idea of giving birth to a serious meeting point for people who are socially and health-wise at the margins of society. Regardless of origin and social status, help is provided where it is urgently needed, this is the promise of the social institution.
Digital project management
Customer relations management
Digital project management
Customer relations management
Strategic Support
The strategic side of the pro-bono project is being supported by 123Consulting since 2017 in terms of conception, project management and customer excellence. In this context, the open exchange with the management in terms of digital core competences as well as the support with regard to important topics such as CRM, website and campaign organisation play a key role. The pro-bono project going live in autumn 2020 will also represent a digital milestone for CAPE 10.
Project description
Since more than three years, 123Consulting accompanies the project CAPE 10 and its leading protagonists. First of all, Dr Siegfried Meryn, who undertook a permanent patronage together with his team. The idea and the approach: create an institution with social responsibility and sustainability in the centre of Vienna and, in equal measure, help designing a uniform digital footprint. The driving forces behind CAPE 10 have managed to build a sustainable home of the future in just eight months. Over 5,000 square meters hosting a medical and social outpatient clinic, a paediatric practice as well as primary care available on site. In addition, the event area offers a stage for art and culture, the Future Health Lab offers everything that concerns innovation in the health ecosystem. State-of-the-art technology for people's health.
Besides the technical know-how, the focus of the support is above all on the strategic conception in CRM, the implementation of the new website (together with Dots & Lines), the evaluation of online marketing activities as well as the role of the sparring partner within the relevant subject areas. For CAPE 10, 123Consulting develops the digital impact needed to meet and implement the ambitious goals of its major project. This also applies to the connection with new partners and the support to go the "extra mile" in digital terms.
Univ-Prof. Dr. Siegfried Meryn
CAPE 10 Patron
Thanks to the passionate social commitment of 123Consulting and its great creative potential as well as technical know-how, we have succeeded together in creating something new to support people and drive visionary social innovations. Thank you.
Expertise
STRATEGY & DIGITAL EXCELLENCE
CUSTOMER RELATION MANAGEMENT & DATA STRUCTURE
CAMPAIGN EXPERTISE & SETUP PLAYBOOK