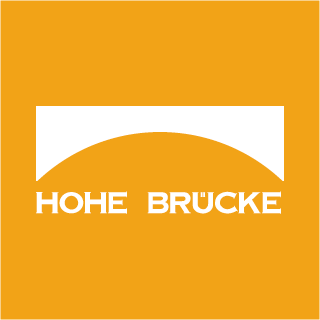 The Austrian lottery
HOHE BRÜCKE
As one of the largest sales partners of Austrian Lotteries, the HOHE BRÜCKE offers one of the most traditional gambling games with the Austrian class lottery, which has been in existence since 1913. Thanks to its strong product and brand presence, HOHE BRÜCKE is also active internationally in addition to its core Austrian market. Investments have been made successfully in the online area for several years: the focus of the current strategy is digitization of the company
Strategy and online marketing
Media planning & media booking
Search engine optimisation
CRM strategy & conception
Advertising & video production
Strategy and online marketing
Media planning & media booking
Search engine optimisation
CRM strategy & conception
Advertising & video production
Strategic starting point & development
The central entry point into the complete online campaign world of HOHE BRÜCKE at the end of 2019 was understood as the first point of reference for data generation. The strategic route for 2020 was defined and built together with the customer. With the successful start of the first campaigns, in-house, CRM and website aspects are now being rolled out as planned and in line with the overall strategy.
Customer development
HOHE BRÜCKE commissioned 123Consulting in 2019 to analyse the areas of CRM and campaign planning and to derive learnings. Further subject areas were determined from the first analyses and rolled out by drawing on the main campaign. The entire online planning, including filling the central marketing channels, was successfully prepared and implemented in the second half of the year. The results could be processed directly using a comprehensive learning circle.
The outcome of the campaign results and the stemming fields of work were packaged together with HOHE BRÜCKE in a comprehensive digital strategy for 2020/2021. In the spring campaign, the focus was on the commitment to break new ground online and to map the potential for future target groups.
The focus on in-house (implementation of a new newsletter as a marketing tool) and organic (targeted SEO measures) increased the performance to date and delivered top results within the lottery. In comparison to the previous lottery, online results improved massively. This is also suggested by the increased number of sales of offline lottery tickets as a central indicator.
In the next step, the website of HOHE BRÜCKE will be relaunched and the data strategy for the planned CRM enrichment will be optimised. For the online marketing area, it is also important to optimise the existing channels and create an improved data base. HOHE BRÜCKE as well as 123Consulting fully support the 360 degrees digital approach.
With 123Consulting we are now taking the digital path and are happy to have found a partner at eye level who will draw up the digital strategy together with us.
Results
INCREASED CONVERSION IN-HOUSE CHANNELS & PAID MEDIA
HOHE BRÜCKE BRANDING IN AUSTRIA AS CAMPAIGN STRATEGY
INCREASE IN LOTTERY REVENUES