Diversity & Inclusion at 123Consulting – diversity drives us
Diversity encompasses all the differences that make us unique individuals.
At 123Consulting we support an all-encompassing approach to diversity & inclusion. We promote the diversity of our employees in all relevant areas. We know that their experience, their knowledge and their creativity are the basis for our competitiveness and mutual success.
We are convinced that diversity and an appreciative corporate culture are enhancers for creativity and encourage innovation. At 123Consulting we try to create an environment that enables different perspectives, cultures and ways of thinking. We support an open corporate culture and a leadership culture that allows this potential to develop.
We value the diversity of our employees regardless of ethnicity, culture, origin, gender, gender identity and expression, sexual orientation, disability, physical appearance, height, race, age or religion.+
People from 3 nationalities currently work at our 2 office locations (Vienna, Berlin). Our share of women is 62%, of our positions in management 33% are held by women. For us, diversity and inclusion is not a data-driven approach; real commitment to diversity and inclusion starts much deeper.
"Words mean nothing. Action is the only thing. Doing. That's the only thing."
Ernest Gaines
We want to develop our way of thinking towards an open and appreciative corporate culture. All differences and similarities are equally recognized and all our employees are treated with dignity, respect and appreciation.
How do we implement Diversity & Inclusion?
We are committed to equal treatment of all genders.
Gender Balance: Identifying and removing career obstacles for women.
We want to attract, retain and promote the most talented employees.
We strengthen the competence of our employees in order to form efficient and integrative teams.
We network generations: Thanks to their broad knowledge teams with a mixed age structure can respond better to our customers.
We respond to individual needs: Different working time models offer our employees flexibility to organize their work and leisure time individually, thereby promoting personal well-being.
LGBTQ+: Psychological safety in the workplace means we have to increase awareness of sexual orientation and identity and offer our employees a safe place to be themselves.
"A fair work culture is the top priority in the agency. The focus here is on diversity and inclusion. Appreciating the differences between our colleagues is an essential part of our company's success and our competitiveness. And of course it's also fun to work like this."
Thomas Apollonio
CEO 123C Digital Consulting GmbH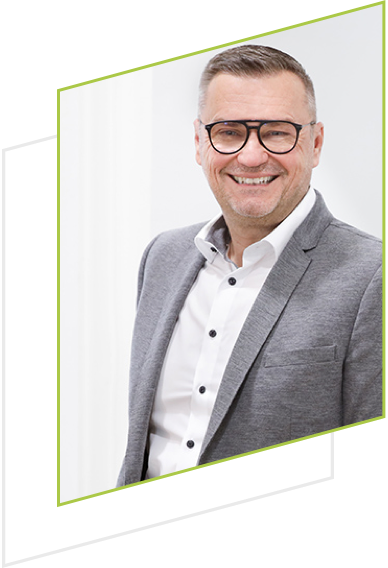 "What defines 123Consulting are our employees, our diverse team and our inclusive and appreciative corporate culture. The diversity of our employees has an important influence and makes us overall more creative and at the same time more innovative."
Harald Grabner
Founder und CEO of 123CONSULTING